San Diego SEO Company
San Diego SEO Company – Affordable Web Design & Digital Marketing Agency
Our Local San Diego SEO for Ecommerce, WordPress Web Design & Why You Need It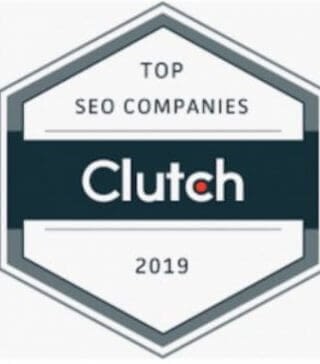 Welcome, and thank you for visiting our San Diego SEO Company website. Digital Creatives is a top web design, E-Commerce, website development and global, internet marketing solutions, for any size business. More importantly, we operate as a full-service, digital marketing agency. Ultimately, all designed, to grow your digital footprint.
Finally, our process, is to take your online business to the next level. In 2021, we'll make your site better than ever. Our SEO Experts are here to help your site and content be fast, flawless & engaging!
San Diego Search Engine Optimization (SEO) Services
Traditionally, we offer top, Search Engine Optimization (SEO) services. The majority of our projects, are in WordPress. However, we also have services for clients using Joomla, Magneto, BigCommerce, & Shopify platforms. Furthermore, our agency services also include, mobile, e-commerce, social media, video production, and PR. These solutions, coupled with our stunning web developers, are all that is needed, to increase your bottom line, ranking and customer UX.
Certified SEO Experts in San Diego
Our goal, is to achieve this together quickly by driving more traffic to your website. Our certified SEO experts, help businesses and companies every day grow to improve their keyword rankings. Regardless, of weather you are a start-up, small or large business. Our mission, is that we can make your dreams come true online. Most of of all, we can all grow together and create a long-term strategic partnership.
Make a great website and successful San Diego internet marketing program
So many ask, what does it take to make a great website? To expand, what does it take to have a successful internet marketing program? Is it the content quality, web design or the amount of revenue that it can generate? The answer is simple, actually, it is all the above. It is important to note, focusing primarily on just content alone, is not very effective.
ROI happens with an increase of traffic & exposure
Many ask, what makes us San Diego's best SEO & Web Design Company? Our logic is simple, ROI happens with an increase of traffic, & exposure. Finally, as a result, along with a combination of multiple internet marketing services. Learn More
San Diego SEO & Web Site Design Portfolio
A Few of Our Proud Customers


Industry experts in WordPress SEO for over 14 years
Since 2006, our leading edge Word Press SEO company offers powerful SEO certified experts. Most of all, there are no long-term contracts. Finally, clients who use our SEO services, can see immediate increased traffic, and quality leads.
2010-2022 Award Winning SEO & Branding Agency
You will be happy to hear, our clients success is based upon our years of experience in the industry. We succeed, where other SEO companies fail. It is important to note, when looking for a quality online branding company, that you do your best to be creative.
One stop shop for all of your internet marketing needs
Specifically, try and separate yourself from your competition. Notability, we are a one-stop, full-service digital and hosting agency. And you will be happy to know, we can provide all the services you need under one umbrella.
Develop a long-term, strategic partnership
It's imperative, we look to create a long term game plan. If you manage to do that, people will naturally gravitate towards and engage your business. Only together, we can be successful by developing a long-term, strategic partnership. Looking for a Local San Diego SEO & Web Design Company? Click HERE
Best SEO Company & San Diego-Based Digital Marketing Agency?
Thank you for visiting our San Diego and Virginia Beach-based digital marketing agency website. Does your business need better search traffic? Come see why our San Diego SEO & Web Design Company is the best around. Our customized SEO packages can help sky-rocket your business.
Want to learn more about the best San Diego SEO Company & Website Design? Email us at bestseocompanies@protonmail.com or Call our local 1.(619) 490-9985 today.


San Diego SEO by Digital Creatives

Check Out Our SEO Ranking Video